Ranjitsinh Disale, a primary school teacher from Maharashtra, India, has won the prestigious Global Teacher Prize 2020 this week. The prize money is worth 1 Million US Dollars. This is presented annually to an exceptional teacher who has made an outstanding contribution to their profession. The selection is made from a large number of candidates through a rigorous multi-stage process. This year's winner Ranjit's story is inspiring to everyone involved in Education, in multiple ways.

Firstly, this teacher is a problem solver. He had identified, for his school, the fundamental problems (the poor condition of the school) and their causes in (eg: lack of parental engagement) and tackled them directly. This resulted in positive results. Though simple, this is surprisingly rare skill.
Second, Mr Disale is a true innovator. Instead of looking for ways to use established (often complex) technologies for his teaching, he looked at his most pressing problems and devised simple technologies to solve them. This brought in effectiveness and a 'wow factor', making a difference.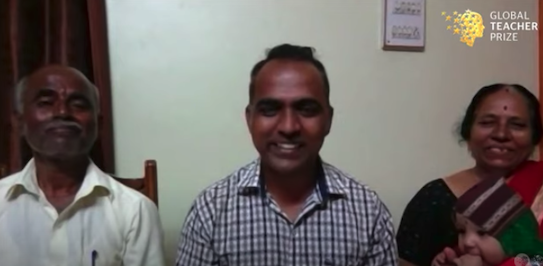 Third, he is an execution leader. Apart from all the great things he was doing at a micro level in the school, he seems to have had his eyes on the results at a macro level as well. This mean high student engagement, reduced dropout rates and lesser number of child marriages etc.
Finally, Ranjitsinh Disale is a true humanist and philanthropist at heart. He shared half of his prize money among the fellow finalists of the award. This is incredible and unique. He could have used the entire proceeds to enhance his work and impact his local region and country. But he chose to share it with 9 other teachers, working in 9 different countries. This is probably what makes him really unique – the 'first among equals' in his own words.
Congratulations and Thank you, Mr. Disale!